Get Your 1st Brazilian Zouk Beginner Lessons and Social for FREE!
We will help you become a great dancer and enjoy social dancing! Get to try your 1st Zouk night for free!
You'll discover Zouk you get to dance to type of music you love! This dance allows you to be free and creative! Ladies if you've had enough of all that salsa spinning, then zouk is for you!
Watch these videos below to find out more!
Watch LambaZouk
Watch RnBZouk
See a videos from our zouk lessons
Samba Axe dancing after classes
If you've never danced anything before? You'll find our london dance classes fun, and friendly place to learn how to dance! 
Come by yourself or with a friend and meet new people to dance with!
You'll discover our group zouk and samba dance classes makes meeting new people super easy! Everyone takes it in turn in the dance lesson to learn the basic zouk dance steps.
After our zouk lambada dance lessons. You'll be trying your 1st taste of social dancing! We makes sure everyone takes it in turns to social dance with each other!
As you see from video our classes are very friendly and comfortable atmosphere for learning how to dance zouk!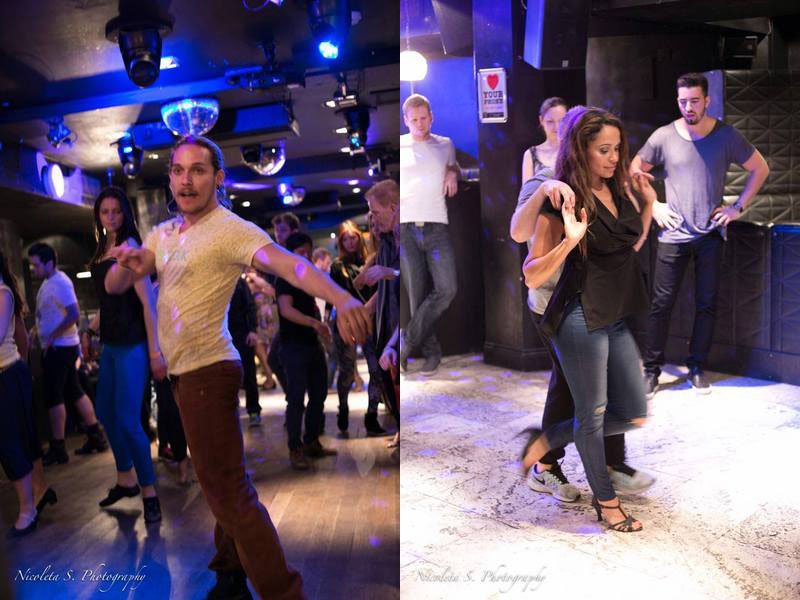 Do I need any dance clothes or shoes?
You can wear what ever clothes or shoes you would like to wear.
Where can I contact the organiser with any questions?
For any questions please send us a message on facebook Here
Beginner Zouk Classes Only is  £7
2 hours of Zouk Lambada classes
Samba + Social dancing
Students Discount £7
You must provide a valid student ID Card to receive your student discount
Includes 2 hours of Zouk Lambada classes
Samba + Social dancing
No Drink Vouchers are included
Intermediate and Advance + Social Dancing is £10
2 hours of Zouk Lambada Lessons
Samba Group dancing
Drinks Voucher Worth £2 you can spend on any drink
Social dancing with teachers
5 hours of Social dancing
TIME TABLE FOR MONDAYS FOR BRAZILIAN ZOUK LAMBADA AND SAMBA
7:30 – 8:30pm: 1st zouk dance lessons
8:30 – 9:30pm: 2nd zouk dance lessons
9:30 – 9:40pm: Social dancing with teachers and other social dancers
9:40 – 9:50pm: Samba and Axé group dancing
9:40 – 12:00pm: Then Social dancing with the best DJ's from around the world playing the best Zouk, Kizomba, Salsa, RnB, Reggaeton, Samba and Latin dance music.
29 The Haymarket, London, SW1Y 4SP, London, UK
Nearest Tube: Piccadilly Circus Click Here for Map
We look forward to you joinning us on Monday!
Warmest Regards
Zouk Lambada Family UK
Save
Save
Save